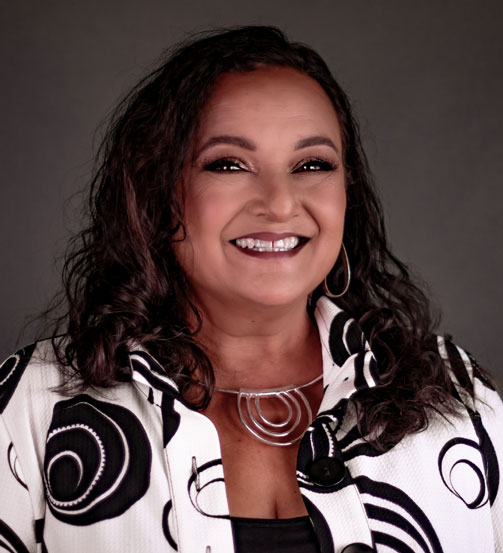 Hi, my name is Karla "Rachel" Singh and I am excited to serve as your REALTOR® here in the great state of sunny Arizona!  Whether you are looking for a newly built home or an existing resale home, or simply need the best listing agent to sell your home, I'm your girl!  I tell everyone, we manufacture the sunshine and send it around the world. Arizona is a wonderful place to live, and the Greater Phoenix Metropolitan area gives you many cities to choose from.
I love being a REALTOR® because buying my first home was one of the most gratifying experiences of my life, and I can't think of anything better than helping other people realize the dream of home ownership or transition from one home to another.  I do something many REALTORS® don't do; I LISTEN!  I may not have all the answers right away, but I promise to always do my research so I can provide you with the right information, resources, and recommendations to help you make the best decisions possible.
Hard work comes natural for me as I believe in making a way out of no way and finding solutions that result in successful outcomes with BIG WINS for my clients. I turn obstacles into opportunities as a "no" response just means find another way!  I am focused, task-oriented, and have a "can do" attitude.  As an added bonus, I bring my love of interior decorating, art, and landscape design to my clients.  This allows me to help you put those special personalized touches in your new home or dress up your home for showings when you get ready to sell.
Your satisfaction is important to me, which is why I strive to be your REALTOR® for life!  My company, Isham Real Estate Group, is A+ rated with the Better Business Bureau (BBB) and my team and I pride ourselves in creating true partnerships with everyone we serve.  I work with wonderful people in the industry whose goals are aligned with mine, to help facilitate a smooth transaction with your home buying or home selling journey.
Whether you are looking to rent, buy, or sell a home, you need a REALTOR® you can trust.  Give me an opportunity to earn your business and you will see that it was one of the best decisions you ever made!
Give me a call…I have the "key" to open the door to your dreams.  Karla "Rachel" Singh, Your Arizona REALTOR®, 480.703.7399.
To download my digital business card, please text "Rachel" to 321.421.5213.