There are a few upfront/out-of-pocket fees that you, as the buyer, will be responsible to pay once you have an accepted contract on the home you want to purchase, and prior to closing: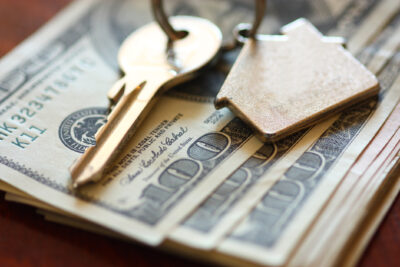 1. Earnest Money Deposit – due by 5:00pm on the next business day after contract acceptance. The amount due is typically up to 1% of the purchase price (i.e., if the purchase price is $600,000 then the earnest money deposit will be $6,000).
2. Home Inspection Fee – due at the time of inspections and payable to the third-party Home Inspection Company. Inspections must be conducted within 10 calendar days after contract acceptance. The cost of inspections varies based on the size of the home, but usually runs between $400 to $500 or more. Typically, buyers get a full home inspection and a termite inspection. If you purchase a home with a swimming pool and/or spa, the home inspector can inspect these items, but they usually charge an additional $50. Landscaping/irrigation system inspections are not included as part of the standard items checked by a home inspector so, if you want to have the landscaping/irrigation system inspected, you can arrange for a landscaping company to perform the inspection and you will be responsible for the payment (it is usually around $50). You may schedule inspections for any other items that are of material concern to you (i.e., bed bugs, mold, radon gas, etc.), but they will be at your expense.
3. Appraisal Fee – due after inspections are completed and charged on a debit/credit card by the lender and payable to the third-party Appraisal Company. The fee is usually between $475 to $550. If the appraisal must be ordered on a rush, an additional fee will be applied.
4. Re-Inspection Fee for Inspection Repairs – You will have an opportunity to conduct a pre-closing walkthrough of the home you are purchasing, approximately 3 days prior to closing. The purpose of the walkthrough is to make sure the home is in substantially the same condition as it was at the time of contract acceptance and to confirm that any agreed upon repairs were completed by the seller. You may be able to re-check the items that are easily visible and accessible, but it is highly recommended and worth the investment for you to have your home inspector do a re-inspection of items that you are unable to confirm, such as roof, AC, plumbing, electrical, and pool repairs. Reinspection fees are normally $125 and must be paid directly to the home inspector at the time of reinspection.
The only other upfront/out-of-pocket fee that is due prior to closing is for individuals who are receiving funds from a down payment assistance program. As part of the qualifications for the program, the buyer must complete a self-paced phone, online or in-person education class on home ownership. The class is through a third-party government agency and the fee is typically around $100 but may vary based on the program. The fee must be paid upon registration of the course and a Certificate of Completion will be issued afterwards, which must be submitted to your lender in order to receive the down payment assistance funds that will be applied towards your loan at closing.
All other fees that are due for your financing will be included as part of your closing costs and the balance will be due and payable at the time you sign your closing docs.